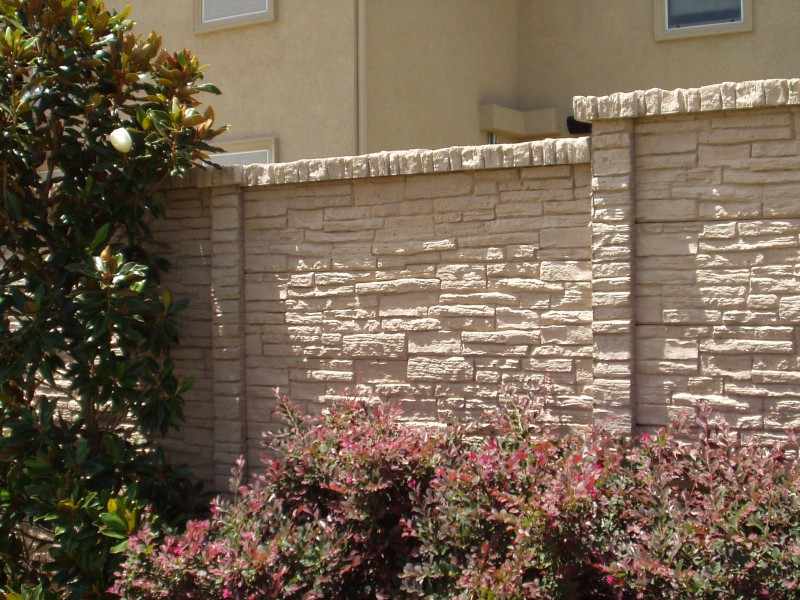 Putting up a wall between you and a noisy neighbour or a busy road will not be effective unless you know the common pitfalls of the process and how to avoid them.
Jay Fencing has experience working with home and business owners to to create sound barrier designs and installations for many different needs. Click here to find out how we can help you install or design your sound barrier fence in Waterloo, Kitchener, and the surrounding areas.
Continue reading on to learn about the common mistakes people make when building and installing and sound barrier fence – and how you can avoid these pitfalls.
Common Mistakes When Installing a Sound Barrier Fence
Mistake #1: Choosing The Wrong Materials
Noisehelp.com emphasizes the importance of using the right materials with critical mass that help block out sounds. Options for the fence may include: stone, wood (cedar, redwood), steel sheeting, straw bales, and rammed earth.
Consideration of the right material must also take into account the type of pedestrian and vehicle traffic in the area, and the climate that you reside or work in. Residential Acoustic further notes that owners and designers should be wary of materials that were intended for indoor use, as climate factors like heat can quickly degrade the resource and hamper its sound protection quality.
For those who have already invested in a fence with material that may not be ideal, feel free to check out sound barrier add-ons to fences using Acoustifence. If you aren't sure what material to start with but are ready to get your own sound barrier, ensure you talk our professional fence installers and book a consultation for your sound barrier fence in Waterloo today.
Mistake #2: Fence Is Too Short
We also found that Noisehelp suggested that fences need to be between 12-15 feet high to effectively block out sound. As described by the source "it is not enough for the barrier to block the noise source from view because sound doesn't just travel in straight lines."
This means the more height, the better sound protection performance. It is recommended that you review bylaws to ensure your fence is compliant and to ensure that you work with a knowledgeable service provider for added ease and assurance. It's also important to remember that the higher the fence may mean more difficulty in maintenance and upkeep, as well as higher costs.
#3 – Ignoring Gaps In The Fence
Once a fence is completed, owners often do not inspect their perimeter. Over time, damages and natural pests can introduce new openings in your sound barrier. It is recommended that perimeter owners inspect their wall for any vulnerabilities and seek to repair any issues uncovered.
This is even more prevalent in properties in extreme climates. The changes in temperature can cause splitting and contortions to wooden fences, often near the roadside where sound protection is most vital. This is often seen in strange curvatures that unfortunately create openings to sound, traffic, and sometimes even small animals.
If not addressed in a timely manner gaps in fences can create added stress to other elements of  your perimeter, resulting in an increased rate of deterioration. This may require replacing affected materials and realigning the fence components. If you aren't sure how to determine where gaps are or what signs of decay/depredations may look like, feel free to contact us for a consultation today and a qualified specialist can help you spot and address the issues with your fence in Kitchener, Waterloo, and surrounding areas in a timely manner.
Mistake #4 – Not Ensuring Your Barrier Is Grounded
Making this mistake is costly as it significantly reduces the effectiveness of the sound barrier. A barrier may not be effective if there are residual gaps between the foot of the fence and the ground.
Since a property's landscape may not always be level, it is up to the designer and owner to ensure that fences do not leave gaps at the bottom of the fence where sound can seep through.
This can be overcome by inspecting the perimeter before the job is completed and also knowing upfront where irregularities are located. It is best to avoid this error upfront as the cost of repairing this sort of issue can be quite costly. Alternatively, inspect the footer of your fence and check also for dug up soil or gravel that can also expose your property to unwanted noise.
Mistake #5: Improper Understanding Of Sounds
Careful analysis of the sounds that one is attempting to avoid when erecting a sound barrier is crucial to landing on the right design.
If animals or birds are the prime culprits, this necessitates other elements in your soundproofing design that may include animal guards to ensure they remain outside of your property.
Since sound travels in many directions, knowing where the sound originates can help you determine the right approach.
Benefits of a Sound Barrier Fence
There are property owners who have never looked into installing a sound barrier fence. However, sound barriers can be a functional and an attractive fence solution. Here are a few of the reasons why a fence my help.
A barrier helps keep sound from neighbouring properties or passing traffic from entering your home and distracting your family or business from what is important. With a sound barrier fence, you can spend time in your yard and not let the noises of bustling city streets or nearby trains bother your summer evenings in your backyard!
The opposite is also true –  when outdoor conversations or boisterous family events are happening, opting for a sound barrier provides privacy, reducing the risk that others can hear what is happening on your property. For those who reside in places that regularly experience high winds, having a barrier can make all the difference for a night of undisturbed sleep.
Sound Barrier Fence – 5 Mistakes Infographic
Need help remembering these common pitfalls when considering your own sound barrier fence? Check out the infographic below as a quick reminder for the most important things to keep in mind!
Looking For a Sound Barrier Fence in Waterloo, Kitchener, Or Sounding Areas?
Having worked with clients on properties of all shapes and sizes, we have the understanding and practical know-how to ensure great looking and sound proof fences that are also uncompromising in security. Here is what others have said about Jay Fencing:
"With thanks for a fine job done on my gates and chain-link fence, and compliments to the very nice and respectful crew of two you sent.
I'll be happy to recommend your company to my friends and neighbours."
– Anne MacLean – More Testimonials Here!
The best way to determine which sound option is right for you is to reach out to Jay Fencing Ltd. Let Jay Fencing deal with the fine print and bylaws and security headaches while you focus on your business and family, all at the very best value. With over 30 years of experience and over 100,000 projects completed, we know how to get you your dream fence in Kitchener, Waterloo, and the surrounding areas!
With Jay Fencing you can expect these services every time we serve you:
Careful consideration of community requirements
Personal and property security
Privacy
Protected play for children and pets
Over 28 years of experience delivering quality service to our clients
We service customers everywhere from Stratford to Brantford,  Mississauga to Fergus, and everywhere in between. Book a consultation today and Jay Fencing can help you pick the right perimeter for your property.