Looking to add a residential ornamental iron fence to your property? Consider the VERSAI fencing product by Fortress Fence. At Jay Fencing, we strive to bring in the best quality products, including Fortress Fence Products, a division of the Fortress Company. In this article, we'll take a look at the VERSAI iron fencing line to help you decide if this type of fence is right for you and your home. For more information about fences of all styles, contact the experts at Jay Fencing now!
Looking for a fence installer in the Kitcher-Waterloo and surrounding areas?

Why Choose VERSAI Fencing by Fortress Fence Products
Like all of Fortress Fence Products designs, the VERSAI is an innovative and high-quality product. Unlike many other iron fences, the VERSAI is rackable. Rackable fences come in panels that are easily adjustable so you can install your fence on a slope without any extra work. This is perfect for large, uneven properties as well as backyards that have a significant slope towards the front or back.
In order to install most other fence panels on a slope, they will need to be "stair-stepped." However, stair stepping a fence creates gaps beneath the fence. These gaps can be large enough to create problems, such as allowing small animals to escape your yard.
With rackable fencing, you won't have to worry about any gaps beneath the fence! This is not only ideal for pet owners and those with sloped yards, but it also adds aesthetics to your property! A fence without any gaps looks more professional and even.
There are many reasons to choose VERSAI fencing. One of the best features of the VERSAI fence is that it is almost completely maintenance free due to its FortressSheild coating. If you have a specific style in mind, the VERSAI fence is highly customizable and allows you to choose from many options including flat top, extended picket, pressed spear, extended picket/flat bottom, and more!
There are also accessories you can add such as finials, knuckles, and post accessories. These options are great for homeowners who want to add custom features, for avid gardeners who want to show off hanging flower baskets, and more. To learn more about all of the VERSAI fencing features, click here.
Iron Fences – Pros and Cons
The VERSAI fence is an iron fence product. Like all types of fences, iron fences have both pros and cons. In order to make an informed decision when selecting your new fence, it's important to look at the benefits and potential drawbacks.
Iron Fences: The Pros
Adds aesthetic value to your home – can be a beautiful addition to any yard
Highly durable – can withstand more than vinyl and wood fences
Great security fence – because of its durability and strength, iron fences make great security fences
Little maintenance – iron fences require little maintenance to begin with, and the VERSAI fence's FortressSheild coating makes it so your new fence is virtually maintenance free!
Keeps kids and pets safe – as long as you ensure the iron posts are close enough together, iron fences are a great way to keep kids and pets safe in your yard
Iron Fences: The Cons
Costly – iron fences are often more expensive than cheaper wood or chain link, however, with iron fences, you are paying for increased durability and a long-lasting product
Little privacy – like many decorative fences, iron fences do not provide significant privacy for you or your property
Can show damage – over time, iron fences can begin to show weather damage and rust, especially if it has not been properly maintained. A weathered fence may not look ideal, but proper maintenance and painting can help protect your fence
VERSAI Fencing Gallery
Interested in your own VERSAI Fence? Check out the gallery below to see some pictures of the VERSAI Fence on many different shapes and types of properties!
[new_royalslider id="25″]
VERSAI Fencing Options & Accessories
See below to view snippets from Fortress Fence brochures and to get links to the full brochures to see all of your options with VERSAI fencing.
Custom Fabrication
To see more options like the one above, view the Custom Fabrication Brochure from Fortress Fence here.
Styles
To see all styles listed like the one above, click here to view the Product Brochure by Fortress Fence.
Accessories
To view the Product Brochure by Fortress Fence, click here.
Expertly Install Your VERSAI Fence With Jay Fencing!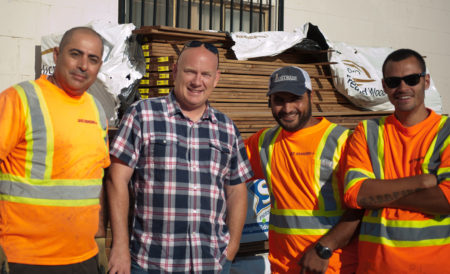 Call on Jay Fencing to install your new VERSAI iron fence! When you work with a professional fencing company, they can help you decide on the right fence style for you and all of your unique preferences and needs.
They will also know and understand fair pricing, and will only do the highest quality work. Avoid confusion and skip right to the beautifully installed fence of your dreams with Jay Fencing! 
At Jay Fencing Ltd, you can feel confident that we will only recommend products or services that are best for you and your needs. This means you won't be buying any unnecessary products or services that will increase the price.
We offer free onsite consultations for all the jobs we quote on!
"Jay Fencing did a fantastic job on our new fence, it was built with quality products, completed on time and on budget. They are extremely professional and courteous while on site and this was our third project with them. Thank you again!"
– A Jay Fencing Customer, Read more testimonials here!